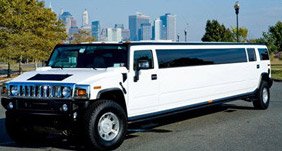 With an easy reservation process, superior customer service and always reliable transportation, we're your headquarters for NYC limousines and more. In fact, we're the leading company in the New York and Long Island region for everything from wedding limousines to sightseeing tours for the whole family.
Don't mar your special day or important occasion with less than professional drivers, or vehicles that don't sparkle with regular maintenance and frequent detailing. There are plenty of transportation companies in our area-and yet, there's only one choice when you require the very best. And our rates are extremely affordable! We guarantee you'll be pleasantly surprised.
Remember, NYLimos is more than just wedding limos, too. Whether you're looking for the perfect prom limo or need stylish transportation to and from a gala or even just an anniversary dinner, we're the company people trust for the New York City area.
With always brand new stretch limousines and luxury sedans that we take real pride in caring for, you'll be impressed with how comfortable and stress-free it is to ride in one of our vehicles. Say goodbye to the hassles that come with other transportation companies!
Get in Touch Today With New York's Number One Transportation Company
1-866-238-9145 / (516) 256- 2892
Toll Free Phone No: 1-866-238-9145
More Services
And much more!
Get in Touch Today With New York's Number One Transportation Company
1-866-238-9145 / (516) 256- 2892
Toll Free Phone No: 1-866-238-9145